Factory Direct Aquariums, Stands, And Aquarium Products @ Factory Direct Prices!!
Delivered To Your Home!!
Aquariums can be manufactured in many styles, colors, and dimensions depending on the application. Below are some of the more popular styles of aquariums manufactured at American Aquariums.
Aquarium Styles
Peninsula style aquariums are aquariums that protrude from the wall. Larger peninsula aquariums are often used as room dividers.
Frag tanks are shallow aquariums used in the propagation of corals. Whether you're looking for a hobbyist type frag tank or an aquaculture style grow out tank, we have a solution to meet your needs.
We offer All-In-One frag tanks in all sizes and configurations. With filtration built into the back these tanks are perfect for frag shows or a stand alone home system.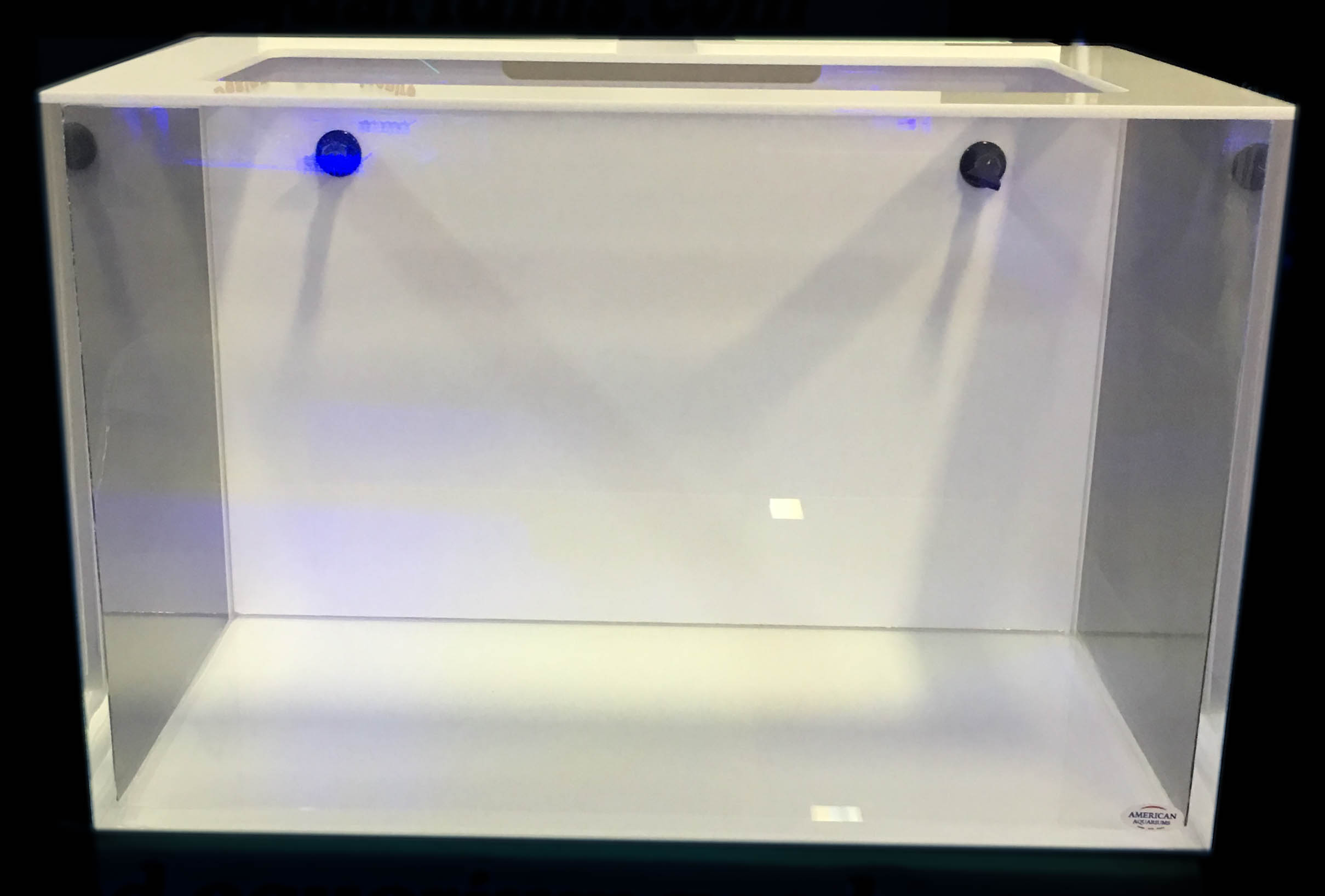 Reef Ready aquariums have an overflow box (internal or external) and allows water to drain into a sump filter located underneath the aquarium. Typically used in saltwater applications.
Rimless aquariums are tanks that do not have a top frame. Thicker material must be used for the side panels to prevent deflection (bowing). This increases the aquarium cost but offers an extremely "clean" look.
All-In-One aquariums have filtration built in to the back 5" of the aquarium. Typically consisting of filter socks, media baskets, and a heater/return pump chamber. These aquariums are particularly popular in freshwater applications.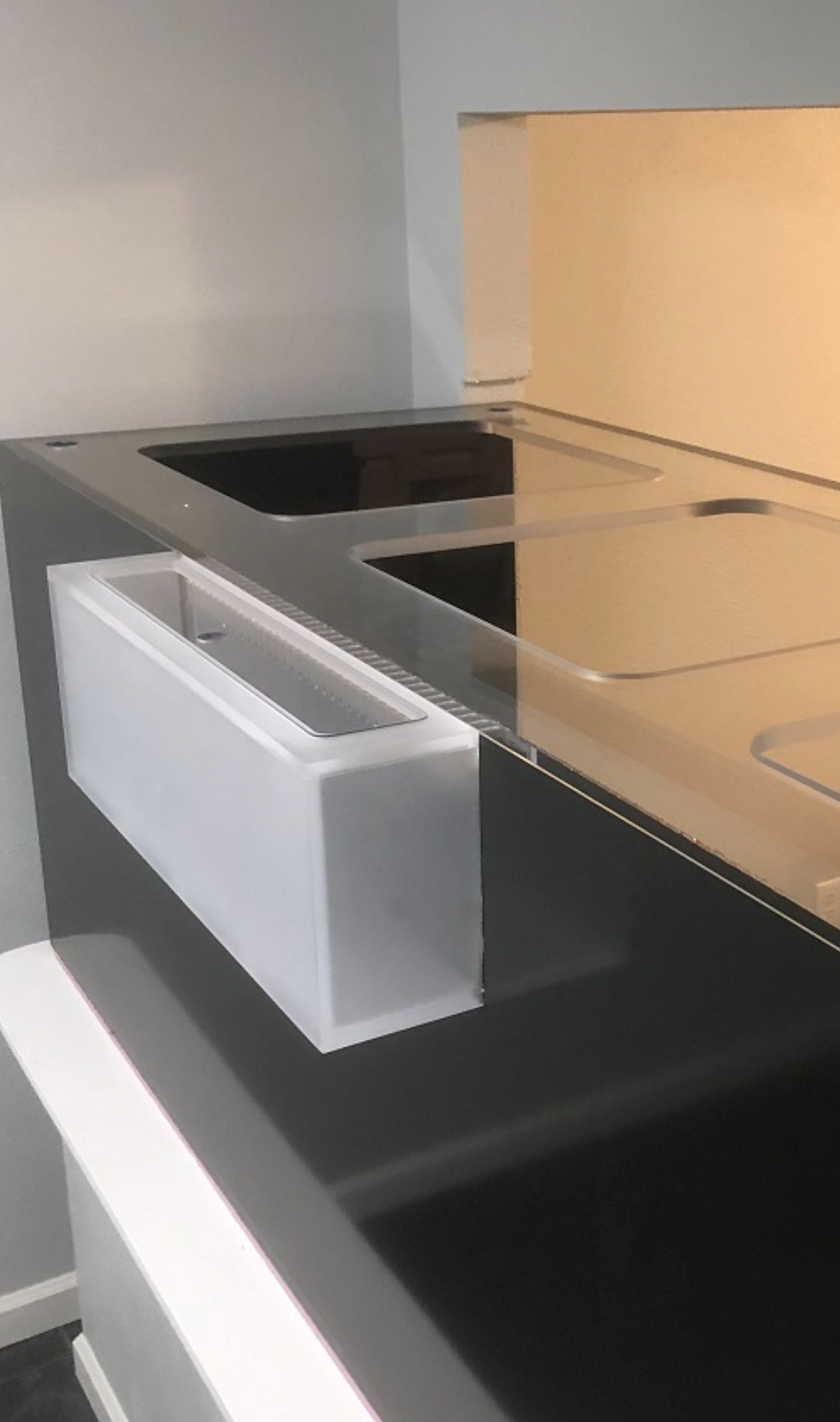 External overflow boxes are ideal when you need a reef ready aquarium but don't want to take up room inside the aquarium with a bulky overflow box. An extremely clean looking alternative.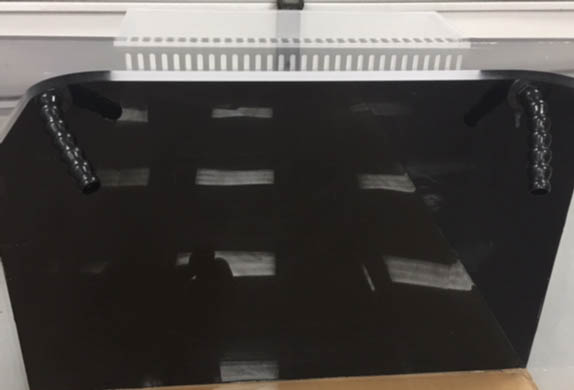 An external overflow providing an extremely clean look from inside the aquarium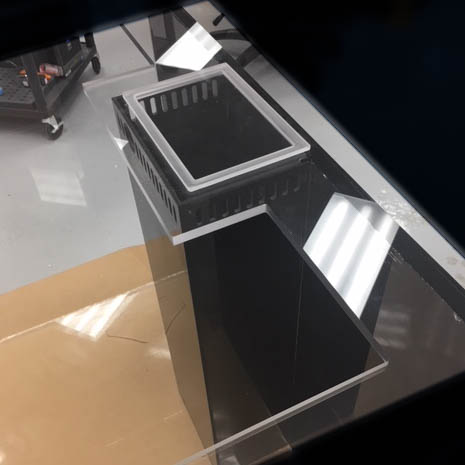 Internal overflow boxes are ideal when there is not enough room behind the aquarium to have an external overflow box